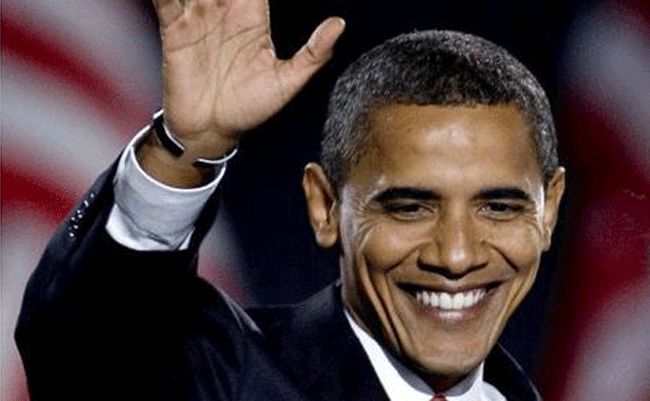 1. I'm the first pres­i­dent to ever tweet — @BarackObama. I have nearly 22 mil­lion followers!
2. I taught Sasha how to shoot a three-pointer.
3. I'm left-handed.
4. I'm a die-hard Chicago White Sox fan. When I threw out the first pitch at the Wash­ing­ton Nation­als' home opener in 2010, I agreed to wear a Nation­als jacket — but only with my White Sox hat.
5. At my direc­tion, Bo has free rein in the West Wing.
6. I'll never for­get my favorite teacher, Ms. Hefty, whom I had in fifth grade. Teach­ers are so impor­tant to prepar­ing Amer­i­cans for the jobs of the future.
7. My favorite cam­paign events are when I get to sit around someone's kitchen table and have a real con­ver­sa­tion with them about the issues affect­ing their lives.
8. Home­land is my favorite TV show.
9. I was once bear-hugged by a Repub­li­can pizza shop owner inFlorida. I thought it was hilar­i­ous, but I'm not sure how the Secret Ser­vice felt about it.
10. A cou­ple of the things I miss most about grow­ing up inHawaii: body­surf­ing and eat­ing shaved ice.
11. One of the things peo­ple ask me about the most when I'm on the cam­paign trail is the White House Honey Ale beer recipe.
12. I've never missed a parent-teacher con­fer­ence since becom­ing president.
13. I voted early inChicago. No mat­ter who you're vot­ing for, there's no rea­son to stay home and not make your voice heard in this elec­tion. Find out how you can vote early at GottaVote.com.
14. One of the most hum­bling moments as pres­i­dent is hav­ing the priv­i­lege of award­ing the Medal of Honor to mem­bers of our armed forces who have dis­tin­guished them­selves by going beyond the call of duty.
15. Apples are my favorite healthy snack. I always have a bowl of them in the Oval Office.
16. Every day, I read 10 let­ters from con­stituents across the coun­try. This is impor­tant to me because it helps remind me of the peo­ple I'm fight­ing for on a daily basis.
17. My girls tease me about wear­ing my Black­Berry in a hol­ster con­nected to my belt.
18. My favorite place in the White House is the Tru­man Bal­cony, which over­looks the South Lawn.
19. Malia and I read all of the Harry Pot­ter books together.
20. My first car was my grandfather's car, a 1970 Ford Granada.
21. When we moved to the White House, the girls were pretty young, so we put a swing set out­side of the Oval Office so I could watch them play after school.
22. Michelle and I have offi­cially (and famously) been on a Kiss Cam. But our first kiss was out­side of a Baskin-Robbins ice cream shoppe inChicago'sHyde Park.
23. When I work out, I like to lis­ten to Jay-Z, Ste­vie Won­der and the Rolling Stones on my iPod.
24. Malia entered high school this year. I'm not look­ing for­ward to when she's old enough to go to prom.
25. One of my favorite mem­o­ries from my time at the White House is when Sasha, Malia and I had a snow­ball fight on the South Lawn dur­ing Snowmageddon.