Bean­ies
BCBG Max Azria, New York
Have you been miss­ing your Doc Mar­tins and flan­nel shirts?  Don't despair.  90's fash­ions are mak­ing a come­back.  These are just a few of the exam­ples fea­tured on the run­way at Fash­ion Week.
Are you excited to get back to "grunge" or have you moved on?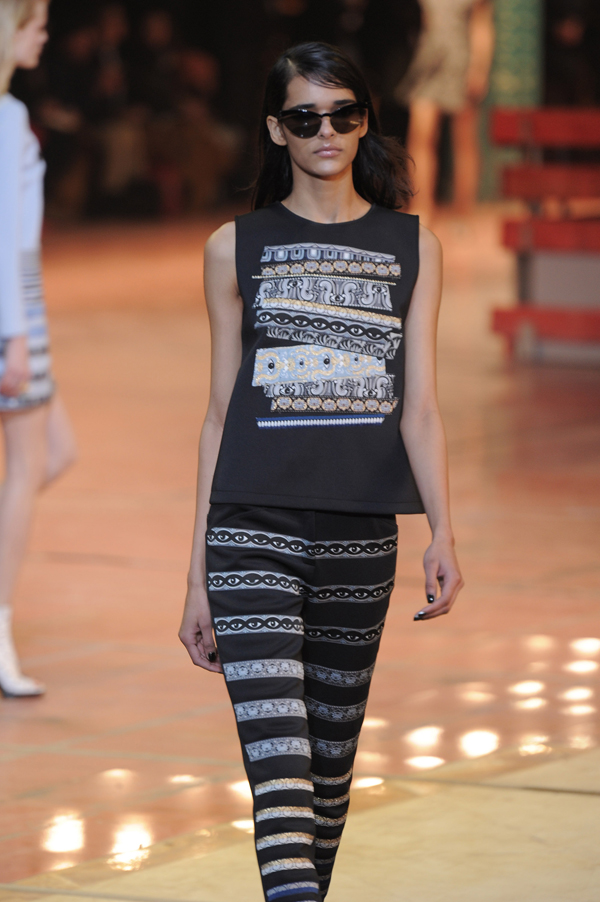 Cut-off tees
Kenzo, Paris
Bright, clash­ing prints
Mara Hoff­man, New York
Under­stated goth
Ken­neth Cole, New York
Plat­form shoes
Bot­tega Veneta, Milan
Whatever's going on here.
Saint Lau­rent, Paris