Initiate a spontaneous dance party. While you're cooking or going about other daily rituals, turn up one of your shared favorite artists and start grooving. Even if he tries to rein in your silly side, the moment he comes over to curb your running man can lead to a sweet, intimate hug and kiss.
Tease your guy with little practical jokes. Have an object, like a ridiculous fake plant, that he's given you a hard time about? Hide it around his place. Whether it's waiting for him in the fridge, the washer, or his computer's desktop wallpaper, it's destined to deliver a genuine laugh.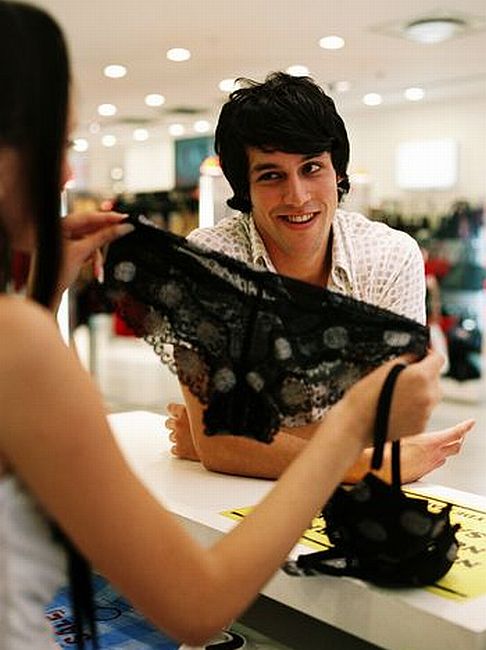 Though you'll be hard-pressed to find a guy that can't get enough of accompanying his lady while shopping, you might notice a change in attitude if you invite him to stop into a lingerie shop—especially if he's given free rein to pick out some of his favorite underthings for you to model at home.
Write him a short, sexy message on a sticky note and stick it in an unexpected place for him to find. When he opens his glasses case or starts his car, he'll have an unprompted reminder that you care.
Team up and take a cooking class at your favorite restaurant. (Check out its calendar online; plenty offer various cooking events.) You can tease each other's horrific chopping skills while picking up some helpful new tips. Later that week, try to recreate the meal together at home.
Break away from the dinner-and-movie pattern by opting instead for a play date. Try one of your favorite old-school activities, like hitting a roller rink, laser tag center or arcade. Cap it all off with an indulgent meal from one of your fave childhood eateries, like McDonald's.