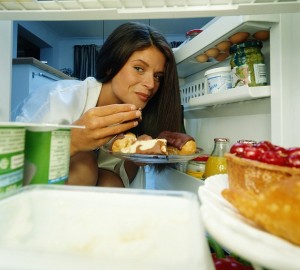 When you cheat on your diet is it 7pm on Sun­day night?  If you do your not alone.
Fat O'clock  is 7pm Sun­day night, that is the time that most of us choose to indulge in com­fort food.  Think there is any truth to Fat O'clock?

Check out the arti­cle below.
How To Avoid Weight Gain
Fat O'Clock? 7pm On Sunday