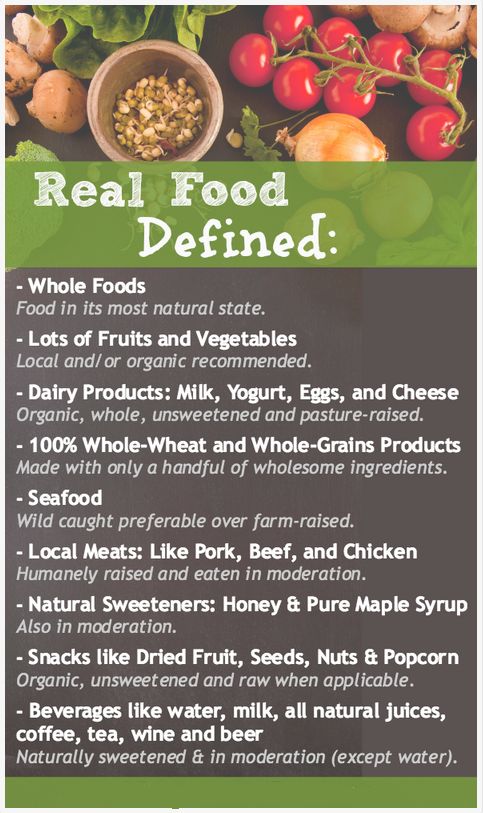 Can you eat clean for 10 days? Find out what you can and can­not eat here, and take the Classy Eat Clean Chal­lenge.
What you CAN eat:
Whole foods that are more a prod­uct of nature than a prod­uct of indus­try
Lots of fruits and veg­eta­bles (we rec­om­mend that you shop for these at your local farm­ers' mar­ket)
Dairy prod­ucts like milk, unsweet­ened yogurt, eggs, and cheese
100% whole-wheat and whole-grains
Seafood (wild caught is the opti­mal choice over farm-raised)
Only locally raised meats such as pork, beef, and chicken ( in mod­er­a­tion)
Bev­er­ages lim­ited to water, milk, all nat­ural juices, nat­u­rally sweet­ened cof­fee & tea.
Snacks like dried fruit, seeds, nuts and pop­corn
All nat­ural sweet­en­ers includ­ing honey, 100% maple syrup, and fruit juice con­cen­trates are accept­able in moderation
What you CANNOT eat:
No refined grains such as white flour or white rice (items con­tain­ing wheat must say WHOLE wheat…not just "wheat")
No refined sweet­en­ers such as sugar, any form of corn syrup, cane juice, or the arti­fi­cial stuff like Splenda
Noth­ing out of a box, can, bag, bot­tle or pack­age that has more than 5 ingre­di­ents listed on the label
No deep fried foods
No "fast foods"
You can get lots of great infor­ma­tion from Cari Mugz and join her at Face­book.