How do you keep your long term rela­tion­ship fresh…fun…spicy?  Some say it's as sim­ple as smil­ing at your part­ner when they enter the room.  Tell us how you make sure your mar­riage is secure here and 6:45 tomor­row morning.
1. Look into each other's eyes and say "I love you".

"We don't dwell too much on the other person's short­com­ings. We just accept them," said Ronna Ben­jamin.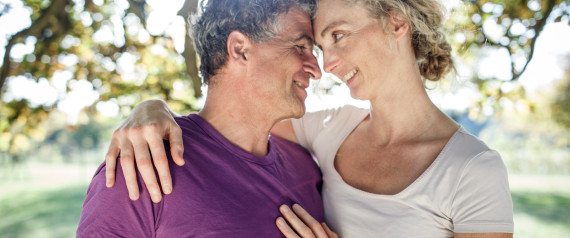 2. Let your part­ner help you.

"I am a life­long fem­i­nist. But that hasn't stopped me from ask­ing my hus­band from time to time over the years to offer his opin­ion, or help me to solve a prob­lem, or let him feel needed in other ways. Quite frankly, there have been times when I've asked him to help me with some­thing even when I could have han­dled it myself. But, I know it makes him feel good," said Bar­bara Han­nah Grufferman.
3. Smile when your part­ner walks in the door.

"Sounds so sim­ple, but I think many of us end up tak­ing their long-term part­ners for granted in this most basic way. No mat­ter how tired I might be at the end of the day, or how stressed, I'll still give him a smile and hug, and a quick 'How was your day?' It sets the tone and mood for the rest of the evening, and makes him feel good," saidGruffer­man.
4. Explore a new des­ti­na­tion together.

"My hus­band are I are cel­e­brat­ing our 25th wed­ding anniver­sary this June. We recently bought a sec­ond house down south that we plan to use as a retire­ment home some­day. Hav­ing a new des­ti­na­tion to explore and work­ing on a new house together have been ener­giz­ing to us in a way mak­ing small changes in our lives would not have been," said Mary Dell Harrington.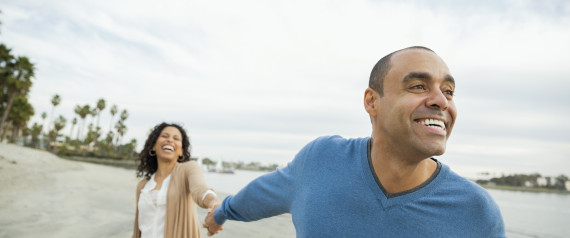 5. Show an inde­pen­dent streak.

By devel­op­ing your own inter­ests and friend­ships, you'll make your­self more attrac­tive to your partner.
6. Find an evening rit­ual you both love.

"When my hus­band comes home, tech­nol­ogy goes off (for at least 30 min­utes). We sit and have a glass of wine and talk. It's ground­ing and makes us feel con­nected," said Felice Shapiro.
7. Have sep­a­rate bath­rooms.

"And one more thing — we have sep­a­rate bath­rooms. That may be the key to another 20 years," said Shapiro.
8. Engage in phys­i­cal con­tact out­side the bed­room.

Even snug­gling in front of the TV or hold­ing hands while walk­ing down the street can help bring back the spark to your relationship.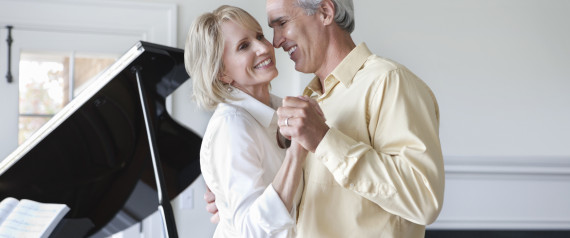 9. Send your part­ner a text.

"I usu­ally send a quick 'All good with you?' text dur­ing the day, or one that says 'Love you!' so he knows that even after 20 years I'm still think­ing of him," Gruffer­man said.