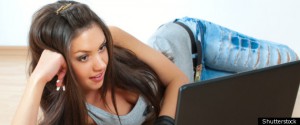 Is your teen lying to you?  Yes.  And they are con­fess­ing it on Twit­ter.
Par­ents can now find out using Twit­ter and the hash­tag, #LiesIve­told­my­par­ents. The search pulls up the fibs tweeted by kids and range from lit­tle lies about home­work and school to smok­ing and alco­hol — your typ­i­cal teen problems.
It's your turn.  What lies did you tell your par­ents, and did you get away with it?