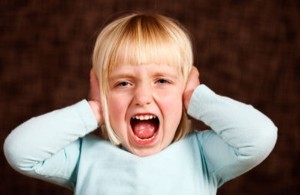 A mall  in Syd­ney, Aus­tralia is mak­ing news this week for ban­ning loud kids.  If your kid makes noise, you're not welcome.
Here's the posted notice:
" Stop.  Par­ents please be con­sid­er­ate of other cus­tomers using the food court.
Scream­ing chil­dren will not be tol­er­ated in the center"
I think we have all expe­ri­enced this either on a plane, store or at a mall.  Does the mall have the right to do this?  Would you still shop at a mall that posted this notice?