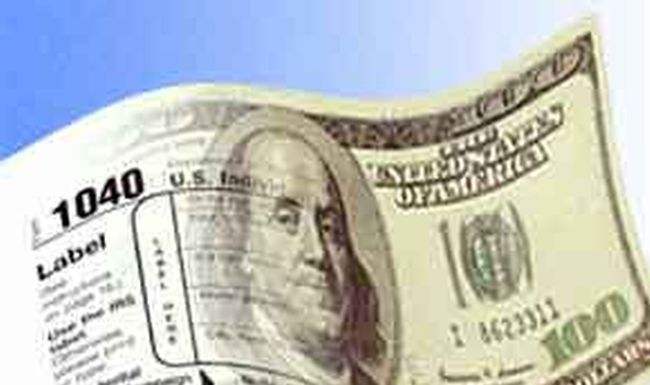 What are you doing with your tax refund?
Many peo­ple say they are being respon­si­ble with their refunds: 42% plan to use the money to pay down debt and cover bills and 25% plan to save it, accord­ing to a 2012 sur­vey by Tur­b­o­Tax. Oth­ers are splurg­ing: 15% of tax­pay­ers plan to treat them­selves to a vaca­tion or shop­ping. But advis­ers say that even if you've done every­thing right—you have an emer­gency fund, no debt and are max­ing out your retire­ment account contributions—you might want to recon­sider spend­ing the refund on a 70-inch TV or a cruise. Here are some of their suggestions.
Rebal­ance your portfolio
With the stock mar­ket hov­er­ing near five-year highs, advis­ers nor­mally would rec­om­mend investors rebal­ance their port­fo­lios by sell­ing stocks and using the pro­ceeds to buy bonds or what­ever assets they need to get back to their tar­get allo­ca­tions. But some investors might be able to rebal­ance with­out sell­ing their stocks — if they use their refund money to build up their expo­sure in those areas, says Steve Bil­li­mack, man­ag­ing direc­tor at the High­Tower Chicago Advi­sory Group. "And it's a very tax effi­cient way to do it because they're not sell­ing any­thing to rebal­ance," says Bil­li­mack. (Investors typ­i­cally need to pay taxes when they sell assets that have risen in value.)
Pre­pay your bills
Even if you're not liv­ing pay­check to pay­check and could afford to spend your refund on a new iPad with­out falling behind on your bills, there may be bet­ter uses for the cash. Though it's not nearly as excit­ing, one can use the money to pay off future bills, says Jon Beyrer, a finan­cial plan­ner in San Diego with Blank­in­ship & Fos­ter. "Why not use this money to put your­self ahead of the game?" says Beyrer. Pre­pay six months of car insur­ance bills or car loan pay­ments. Write the phone com­pany a large check, or save the money for the home insur­ance bill you know is com­ing up in a few months, he says. But don't for­get to check monthly state­ments to be sure you aren't pay­ing for some­thing you didn't request, experts say.
Make home improvements
"If you're going to spend it, take a look at your house," says Mike Ble­har, man­ag­ing direc­tor and prin­ci­pal at Fort Pitt Cap­i­tal Group. "What have you been putting off?" If your fur­nace is on its last leg, now may be your chance to replace it, he says. Have you wanted to install new win­dows? Using the money on your home could lift your prop­erty value and pre­vent future dam­age, advis­ers say. Peo­ple who make energy-efficient improve­ments might also qual­ify for a res­i­den­tial energy tax cred­its expir­ing at the end of this year, says Ble­har. To get the max­i­mum credit of $500, tax­pay­ers need to make $5,000 in qual­i­fy­ing improve­ments to their stoves, heat­ing or air con­di­tion­ing sys­tems, insu­la­tion, roofs, water heaters and win­dows and doors. Learn more here: http://www.energystar.gov/index.cfm?c=tax_credits.tx_index
Buy a car
If the list of needed car repairs is pil­ing up, some advis­ers say it might be best to put your check toward a new ride. A $3,000 refund can cover the typ­i­cal 10% down pay­ment needed on a $30,000 loan for a new car and the 20% down pay­ment needed on a $15,000 used car. It also helps that banks are cur­rently offer­ing record-low rates on car loans, says Greg McBride, a senior ana­lyst at Bankrate.com. The aver­age rate on a five-year loan is hov­er­ing near 4% for a 5-year loan on a new car and 4.6% for a 4-year loan on a used car, accord­ing to Bankrate.com. And some banks and credit unions will offer rates below 2.5% on both new and used cars, he says. Peo­ple with exist­ing car loans may also have a greater shot at refi­nanc­ing to get a lower rate if they use some of their refund cash to reduce the size of their loan, says Beyrer.