Can you "Sniff Your Way Skinny?"  Can you "Sleep Off The Pounds?"  Is baby food the answer to los­ing your belly?
What's the cra­zi­est diet you've ever tried?
Here are a cou­ple we can't believe.
The Twinkie Diet
A bak­ery man­ager invented Twinkies in the 1930s, but the diet fad's ori­gins are unknown. Twinkies have 150 calo­ries each. Eat noth­ing but Twinkies and you could lose weight. It works, March says, because even if you eat 10, that's only 1,500 calo­ries a day. "You'll also get mighty tired of it fast. It's sim­i­lar to the nothing-but-chocolate diet. You can lose weight because after the first day or two you're not that inter­ested in eat­ing choco­late." And you're depriv­ing your body of essen­tial nutrients.
The Tape­worm Diet
"The tape­worm diet is a dra­con­ian way of los­ing weight," March says. A tape­worm is a par­a­site. You can get tape­worms unin­ten­tion­ally from under­cooked, con­t­a­m­i­nated meat, espe­cially pork. Untreated, a tape­worm infes­ta­tion can be lethal. In the 1900s, huck­sters sold pills that sup­pos­edly con­tained tape­worms that would eat the food in your stom­ach. "It's absolutely inad­vis­able to infect your­self with some­thing that could be dan­ger­ous to you," says March. Import­ing or sell­ing tape­worms is ille­gal in the United States.
The Baby Food Diet
This Hol­ly­wood diet fad works by sub­sti­tut­ing baby food for two, pos­si­bly three, adult meals a day. "You will lose weight because you're restrict­ing calo­ries," March says. "But you'll lose a lot of what adults enjoy about food — fiber, taste, and crunch." Baby food may be pure and high in vit­a­mins, but it's not appro­pri­ate in terms of adult nutri­tion, says March. Once you start eat­ing like an adult again, the pounds will return.
The Sleep­ing Beauty Diet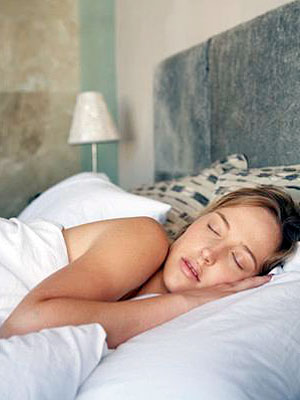 This diet advo­cates sleep­ing 24/7 for weight loss. You might be tired because you're starved, but if you sedate your­self to be able to sleep that much, you're putting your­self in real dan­ger. Elvis Pres­ley appar­ently was a devo­tee of this diet fad. "There is some sci­en­tific research to sup­port the idea that lack of sleep can con­tribute to excess weight and obe­sity," March says. "So there is some­thing to be said for get­ting ade­quate sleep — ade­quate, not total."
The Cot­ton Ball Diet
For this diet, you eat cot­ton balls before meals. The idea is that they fill your stom­ach so you're not hun­gry and don't eat too much. "But it's like eat­ing paper," March says, dis­miss­ing this weight-loss plan with one word: non­sen­si­cal. Cot­ton balls have no nutri­tional value and could dam­age your diges­tive tract, March adds. "Have some sugar-free gelatin or drink a big glass of water before eat­ing instead." Both are bet­ter ways of remind­ing your­self you could feel fuller with less food.